How A Surveillance System Can Protect Your Bus Depot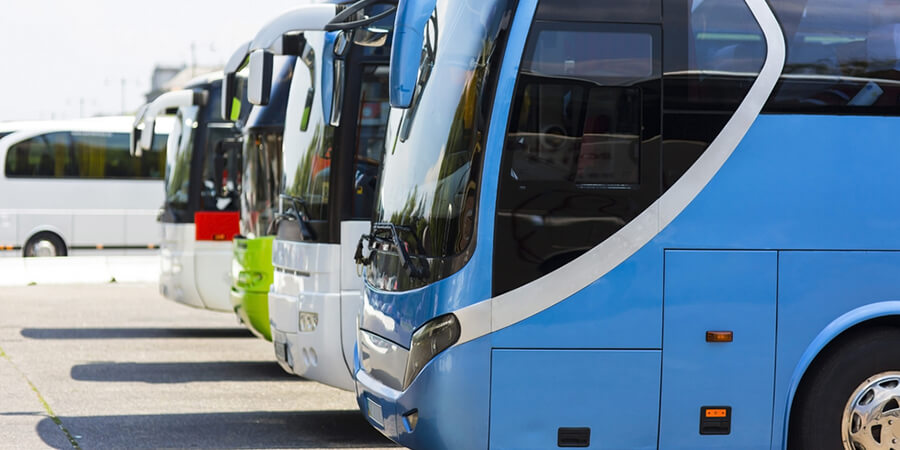 Buses are a great form of travel because they are affordable and accessible to everyone. However, bus stations face a lot of threats because there are a high number of people that pass through them every day. Most bus riders are just looking for transportation, but there are criminals who will take advantage of crowds. Protecting your bus station and passengers for these individuals is very important and a surveillance system can help.
The Three Primary Ways A Surveillance System Can Help Protect Your Bus Station
A surveillance system gives your security team the ability to monitor your entire station for the entrance to the platform to the ticket counter. Here are just some of the ways it helps:
Protect Against Vandalism: Anyone who's ever been at a bus station knows that graffiti and other forms of vandalism are a huge problem. People target bus stations because they have a lot of visibility to the public but also are often left unmonitored. A surveillance system will notify your staff when vandalism is happening.

Prevent Violence And Crime: Bus stations are often a place where violence and crime happens. Between miggins, assaults, and the threat of terrorist actions, bus stations need to have tight security to protect their passengers and staff. Just the presence of a surveillance system can help deter these activities. In the cases they do not, they can help you notify law enforcement to stop them.

Protect Against Theft: There are several forms of theft that happen at bus stations including pickpocketing and jumping the line. Surveillance cameras can help you monitor your traffic and catch thieves in the act.
There are a variety of other things surveillance cameras can help with like reducing lawsuits from personal injury claims, helping you monitor traffic flows to improve efficiency, and can help you resolve conflicts between staff and passengers.
Security Considerations For Bus Stations
Bus stations are public spaces, even when privately-owned. So there are some important things to consider when implementing a surveillance system. The most important is privacy. The law is pretty clear about where surveillance cameras can be located. You cannot place them in areas like bathrooms or employee break rooms where people have a right to privacy. A knowledgeable security expert can help make sure that your system protects your station without violating privacy laws.
You Need To Work With An Expert
Making sure you don't violate privacy laws is just one of the reasons why you need to work with a security expert that specializes in transportation security. Bus stations have unique security challenges. They depend widely on a number of different factors like the size of the city, the size of the transportation network, and the layout of the station. Not to mention the volume of traffic and neighborhood risks also factor in. The best way to ensure that you are truly protected is to work with someone who can design the right system for your needs.
Security Integration's expert security technicians specialize in transportation security. We'll work with you to make sure that your system is well-designed. Give us a call to learn more!