Security Cameras Keep Your Kids Safer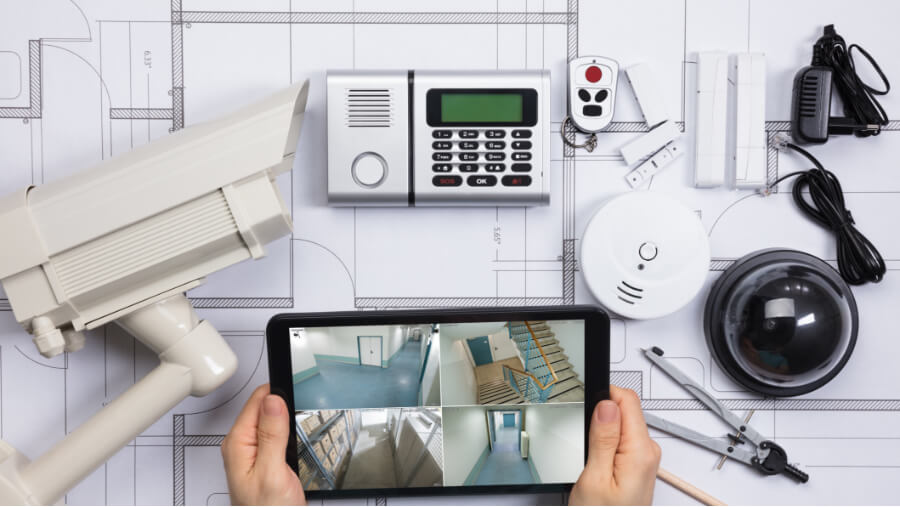 If you have children in San Francisco, CA, one of your biggest priorities is keeping them safe. There are no guarantees in this world, of course, but being prudent about child safety dramatically increases the odds of your kids growing up comparatively unscathed by the potential dangers of the world.
Of course, you can't be at home in San Francisco, CA, all the time, and there will often be times of the day when your children are home, but no one else is. In the past, that meant hoping that everything would be all right until you got home, praying that no call came in either from your children or the police or EMS regarding your children. Today, however, you have more peace of mind and more options.
Security Cameras Aren't Just For Theft
When most people think of a security camera system, their minds jump to images of mall security, with people in uniforms sitting in a CCTV room with a bank of monitors. Or maybe a smaller set up in a corner store, with cameras in the corner, and a monitor near the counter. This type of security is, of course, for crime prevention.
And while people living private residences can have similar setups outside, to protect from exterior threats, it's also possible to set up cameras inside. One reason for doing this is, if a home invasion does occur, you have even more footage for the police to use while conducting an investigation, but there are other reasons as well.
Babysitter Monitoring
If you have many people coming in and out of your property, such as pool maintenance, domestic cleaners, or babysitters looking after your children, then an internal security camera system is a good investment. In the same way that these cameras deter theft in a retail setting, they do the same here when people know their actions are being monitored.
This means, in the case of babysitters, especially that any disciplinary problems or acts taken against your children are can be more easily investigated. If your child really did break an heirloom and was punished for it, the cameras will reveal it. If your baby sitter had friends over without your consent and then relegated the children to their room, the camera will show that too.
Alarm Investigation
A comprehensive alarm system for a home can tell you that something has happened, but it cannot tell you exactly what happened. If a motion sensor goes off outside, is that a thief, or a raccoon? If a window is opened without authorization, is that coming from an intruder or a child who isn't bothering to input the code to disarm the alarm before doing so?
A camera system means you can get better verification when you receive an alarm notification. Modern systems can push alarm notices to your phone. If you get one, and you have a camera system in place, you can use it to verify whether your children need help, or they've just set off a false alarm, and the police don't need to come down to lecture them.
Security cameras in San Francisco, CA not only prevent crime, but they can also give more peace of mind to concerned parents.