Ensure Your Home Is Protected From Catastrophe With A High Quality Fire Alarm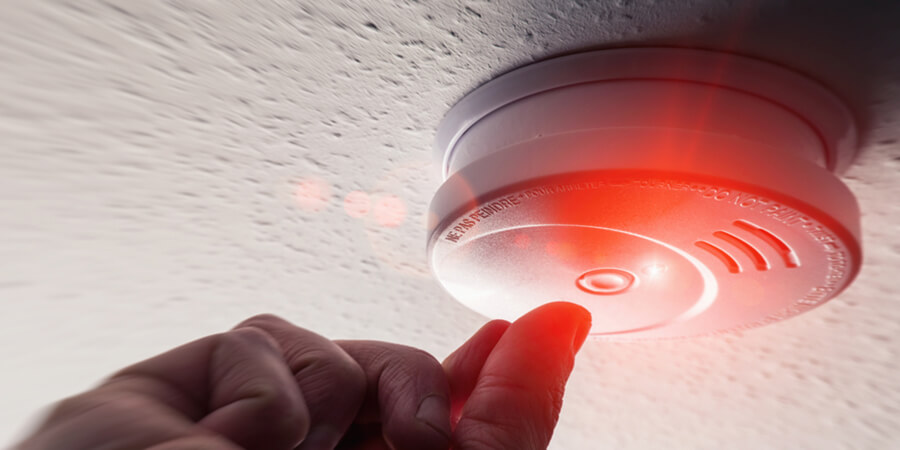 As the temperatures across the country continue to decline, more and more citizens are beginning to use space heaters, heating units, and fireplaces. Of course, there is nothing wrong with doing so. After all, people have to warm their homes to keep themselves and their loved ones comfortable. However, if the particular device hasn't been serviced in quite some time, a fire might start in the blink of an eye.

Then again, the same can be said if homeowners or their family members become lax in their routines. For instance, should an individual happen to fall asleep with a space heater right next to the bed, the covers could slip off in the middle of the night, land on the unit, and ignite. Additionally, burning things in the fireplace, aside from wood, can equal trouble too as embers may float through the air, hit carpet or furniture, and send them up in a blaze.
Gain Peace Of Mind With A Top Of The Line Fire Alarm
Thinking that a fire can't or won't happen to you is a big mistake. Heck, sometimes, the events occur without a person doing something wrong. Anything human-made can malfunction, including space heaters, fireplaces, and heating units, which can cause lives to be put at risk. So, don't leave things in the hands of fate when death could be an outcome. Instead, install a fire alarm to ensure that you and your family members remain safe and sound. If nothing else, the equipment will provide you with peace of mind in knowing that your loved ones will be alerted of the issue promptly.
Fire Alarms Are Ideal For Protecting Assets As Well
There are a lot of flammable and combustible items in a home. As such, when a fire starts, things can get out of control in a hurry. Hence, it is of the utmost importance to get the fire department on the scene as quickly as possible. Failing to do so could lead to a family losing all of its worldly possessions.

Sure, some folks have insurance to cover such losses, but in the same token, some people don't. Regardless of whether persons have coverage or not, having to purchase new belongings can prove to be stressful and almost unbearable. Not to mention, some pieces are sure to be heirlooms and priceless antiques, which means there is no replacing them. A fire alarm can be just what the doctor ordered for getting the emergency personnel to the location fast and limiting the damage.
Don't Forget About What Time Of Year It Is
Due to Christmas being right around the corner, many homeowners are decking their houses out with decorations and lights. Should one of the items happen to short out, an electrical fire could start. There is no telling when the event might occur. Individuals could be at home or away. In either case, hiring a top-notch alarm company, which offers monitoring service, will assure that the residence is protected 24/7.

Give Security Integration a call today to schedule a consultation.