Why Choose Access Control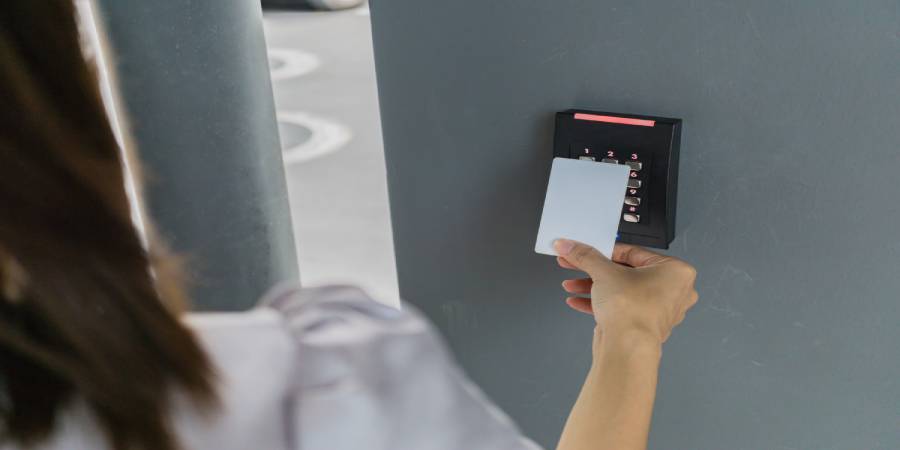 When you think of access control, you likely think of large business parks that house various businesses all at one time. You may also think about hospitals or universities with large complexes, tight security, and hundreds of thousands of people coming and going all throughout the day. While access control is common in these applications, many don't realize that there is a place for access control in any home or business security strategy. Access control does just that – controls access – and it has a place in any property where access to that property requires better control.
Access control can be used in home applications with security gates, and it can be used for businesses of all industries and sizes. There are a plethora of benefits that access control brings to your overall security strategy, and it's always a worthwhile security layer to consider investing in.
The Benefits Of Access Control
Listing the benefits of access control is the best way to show just how important this security feature really is. The top benefits of access control include:
No keys to

lose

– Today's access control systems don't always require keys, and this means that lost keys are no longer something to concern yourself over. For businesses with many employees, a single lost key can present a serious security problem, particularly if that key falls into the wrong hands. With no keys to lose, your access control may be accessed via a smartphone application, or key card that can be canceled right away should a card become lost.
You know who is coming and going from your property – This benefit is felt in both home and business applications. If your

teenage

child says they will come home at 11 pm, and you see your access control wasn't triggered until 1 am, you have failsafe proof of a missed curfew. If you run a business and an employee claims to have been in the building at 9 am, but you see their access actually occurred at 9:30 am, you have proof that they've been coming into work late. You always know who is on your property, and just when they're coming or going.
You control access to the whole property – For businesses, in particular, this is a sought after benefit. You can not just control access to the main parts of your property, but areas within it as well. The area where you keep your inventory or your safe may only be accessed by those authorized to access it, keeping you safe from potential employee theft.
Access Control For Any Application
Whether you're looking for added home security, or you're looking to add to your business security strategy, access control has a place in any secured property. With customizable options, you can have just the access control system you're looking for to provide you with the type of security you really want. If you're interested in access control for your home or business, contact us at Security Integration to learn more about access control today.