The Lesser Known Benefits Of Installing Home Security Cameras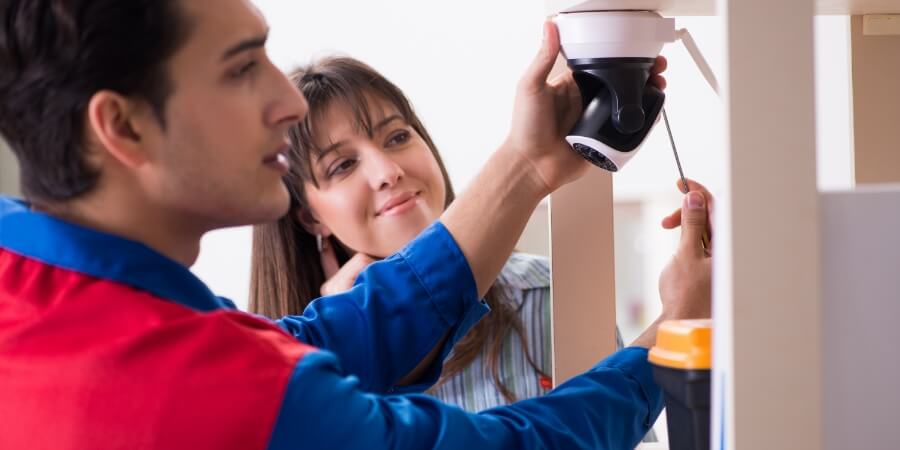 Home security systems protect over 35 million homes in the United States, including homes in San Francisco, CA. These cameras are often installed for the purpose of protecting the home against burglars, vandals, and other criminals, but they have some lesser known benefits as well. If the right system is chosen, you'll find many more uses for your home security system along with keeping you, your family, and your property protected.
6 Lesser Known Benefits Of Your Home Security System
With the right system, you'll find your system comes along with many benefits. 6 of these lesser known benefits of your security system are:
Monitor those working on your home – When having home repairs, pool cleaning, or renovations done, you'll want to make sure the contractor you've hired is doing their job and doing it well. The right home security system can keep an eye on workers at your home and ensure they're carrying out the job honestly and correctly. Worry no more about making sure your hired workers are working with integrity.
Monitoring while on vacation – When you go away, you should be focused on relaxation and having a great time with the family. Your home security system can allow you to check on your home remotely, periodically making sure everything is well while you're hundreds or thousands of miles away.
Recording natural disasters – When disaster strikes, working out insurance claims can simply add on to your headache. Your security camera can help you in documenting the damage caused to your home, while providing video or photographic evidence of the damage occurring. With damage assessment made easy, you can recover from disaster damage more easily.
Making your neighborhood safer – Your home security system doesn't only keep your home safe, but your neighbors' homes as well. When a would-be criminal spots your security cameras, they're not always sure just how much the camera will be able to capture or if your neighbors have cameras of their own. Not wishing to be caught in the act, they're more likely to be deterred from committing crimes in the area around your home.
Watching children and pets – When the pets are let outside, or children go out to play, your home security system will always keep an eye on them. With remote security systems, you may even check on them as needed with only a couple taps of your smartphone.
Keeping an eye on the garden – If you have pests ravaging your vegetable or flower garden, your security camera might just catch them in the act. Elusive moles and groundhogs are no match for the watchful eye of your security camera.
A Worthy Investment For Any Home
For any home in the San Francisco, CA region, a security system is a worthy investment for the usual reasons and the lesser known ones. With safety and security taken care of, families of the area may also enjoy more secure home renovation decisions, allow children to enjoy outside time, keep watch on the garden, and keep their neighborhoods safe all with one installation.