Security Systems Can Be Your Home Automation Backbone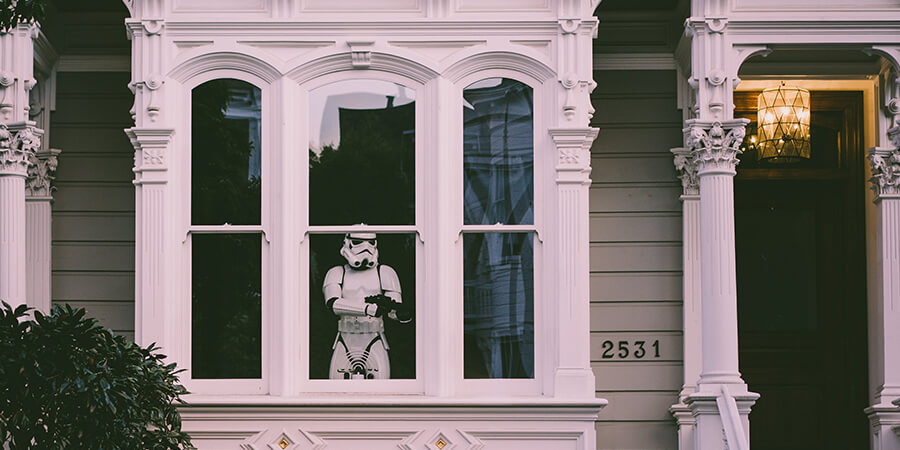 For a long time, security systems have used automation and electronics to make homeowners safer. This technology has only become more sophisticated over time, and these days you can find comprehensive security systems that come with several kinds of alarms, security cameras that turn on when someone presses the doorbell, and electronic keys you can open with a combination or a fingerprint.
In fact, you can use this integration for more than just security. Today's security software is robust enough to work with other home automation systems so that you can control your whole house using nothing but voice commands or a phone app. With the right connections, your security system can work with all kinds of other home-automation features and equipment. For instance, all of the following features can and have worked together with security systems depending on which brands you choose and which security company you partner with.
Smart Thermostats
The programmable thermostat has been around for decades, but those designs are outdated compared to what you can do today. A modern thermostat can check temperature sensors throughout the building and customize the heat and AC systems based on which rooms are occupied and what temperature they're at. You can also pre-program your thermostat for when you go on vacation and adjust the temperature remotely through an app. A comprehensive security app will also let you adjust a smart thermostat's settings.
Online Ordering
Home automation hubs can give you basic information either directly or by making a quick internet search, and something else they can do is order products for you through the websites and card information you set up. Ordering online products is sometimes best to do slowly and by searching through several product options, but when you don't need to wait you can get your new purchase on its way as quickly as possible. A security system can help make these purchases more secure and give you extra options for making a purchase.
Home Entertainment
The modern home entertainment system is a lot more streamlined even though it comes with extra options. While older systems needed separate boxes and TV connections for each media and function, today's displays come with built-in internet access, available computer connections, and recording features for the few shows you can't just stream. By integrating your entertainment system with home automation, you can set your TV up to play your favorite show and keep it paused by issuing commands from two rooms over. Home security systems can improve this by adding extra microphones you can use to relay orders.
Home automation used to be a fancy idea reserved for the high-tech millionaires of Silicon Valley, but these days you can get systems with regular voice recognition and all kinds of useful features. It can even integrate with your home security system, giving you more options and more convenience so that arming and disarming your burglar alarm won't be a chore you start to ignore. To learn more, you can contact Security Integration and find out just how convenient modern security can be.