Home Security Should Not Go On Vacation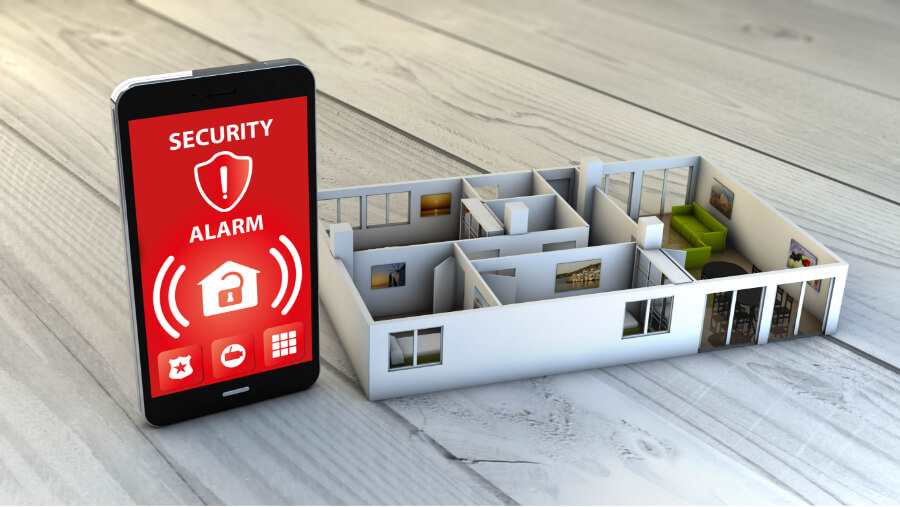 Home security is a serious matter. Of the 2.5 million burglaries that take place each year, a full two-thirds of them happen to residences like apartments and houses. San Francisco, CA is no exception, and the majority of these break-ins are never solved.
A large number of home burglaries take place when the residents are away on vacation or otherwise out on a long trip. This is because burglars tend to be nervous about getting caught, and if they know a home will be empty for several days they know they can sneak in whenever they like and spend as much time as they want looking for valuables and taking everything they can. Fortunately, there are steps you can take to make your home less appealing and more secure while you and your family are away.
Ask For Help
Even if you're planning to spend a week or two abroad, chances are you have a friend or some family members in town who don't plan on going anywhere (at least not until you come back). This means you can ask them to housesit for you by bringing in the mail and packages, feeding any pets you're leaving behind, checking on the light timers, mowing the lawn, and so on. This makes it harder for a burglar to tell that you're on vacation, plus they can see when something goes wrong.
Prepare Before You Go
Trim your hedges, weed your garden, and mow your lawn before you go.

Contact the post office to have them suspend deliveries until you get back.

Be sure that every door is locked and every window is latched.

Add timers to a few lamps and possibly your TV so your home will seem occupied at night.

Create an inventory of your most valuable possessions. Include photos and specifics like serial numbers for insurance purposes.

Consider adding a few deterrents like a "Beware of Dog" sign on your backyard fence or a fake security camera case near the front door.
Invest In Strong Security
While you can't install a solid security system right before you go on vacation, investing in security is a good way to keep your San Francisco, CA home safe in the long-term. A security alarm will alert the company you hire when someone opens a window or door without disarming the system, and you can integrate it with environmental alarms like smoke and carbon monoxide detectors. A security installation can also get you a reinforced electronic lock and place a few real surveillance cameras in key positions.
At Security Integration, we help San Francisco, CA residents solve their security problems whether they need a small upgrade over the standard deadbolt locks, a few surveillance cameras to watch the front door and the vegetable garden, or a fully integrated alarm and home automation system. We can help keep your home safe during vacations, and we can help keep your family safe with environmental alarms. Contact us today to set up an initial consultation and discover the many ways we can improve your home's security situation.