Security Strategies For Restaurants And Bars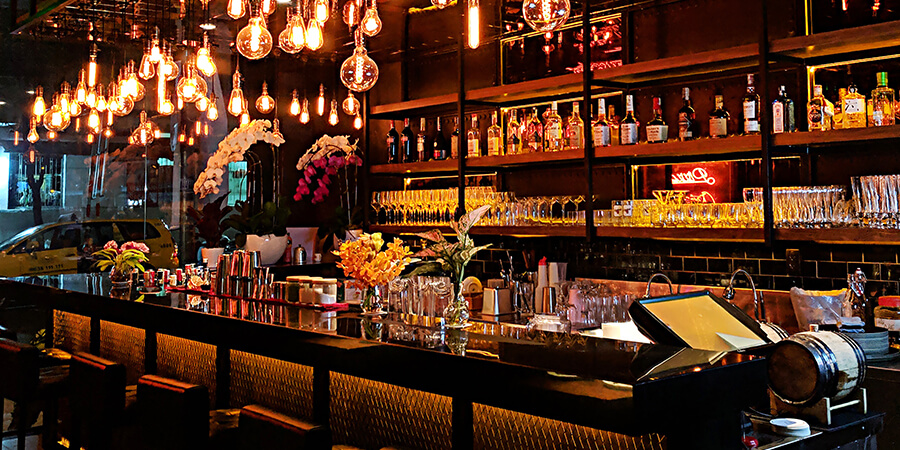 Every business has its own challenges when it comes to security. The food service industry is no less vulnerable to cyber-attacks, burglary in store theft. Restaurants and drinking establishments is the largest sector of the retail industry. Surveys show that one out of three adults eat out on a regular basis. This sector of industry employs over nine million people. Between the number of people and locations and late hours they tend to have higher sales and more money on site. Unfortunately this makes them attractive targets for armed robberies and burglaries. Crime prevention for restaurants and training staff with restaurant security procedures should be mandatory. There are several ways a good security system can prevent common security issues for dining and drinking establishments.
Preventing Armed Robberies, Burglaries, And Violence
Wherever you have large amounts of money, you are vulnerable for crime The cash register in most eating establishments is in the front of the building. People are going in and out, making you vulnerable for armed robberies, burglaries and violence:
- Armed robberies at restaurants are not commonplace but do occur. Usually, current and former employees are involved who also enlist the help of friends. This is a serious opportunity for injuries and even death to occur. The most vulnerable time for armed robberies are during opening or closing of your establishment.
- Incidents of violence can be inside or outside your establishment and can involve employees, customers and random strangers. They can range from arguments, verbal threats and violence. Fast food service restaurants are also vulnerable to gang and drug activities on the premises.
- Burglaries usually occur when the establishment is closed. Again, former employees who know the restaurant's hours and layout as well as diners who checked out where everything is located make your business vulnerable 24/7. Add to that you have to also consider the threat within.
How To Prevent Employee Theft
Every restaurant owner likes to think that every member of their staff is honest and a good person. When you hire wait staff, bartenders, hosts and cashiers, you know that they will be handling cash and goods that are hard to monitor. Some restaurants even turn a blind eye to employee theft as long as it is just a minimal amount and they overstep. Pretending it does not exist, can cost a business owner thousands of dollars. Sadly, the number one reported crime in restaurants is employee theft of property or cash. It is not just about stealing money from the cash register, but also misusing credit cards, complimentary passes or coupons.
Fortunately, the technology exists to manage your business efficiently and reduce loss or damage of goods and theft. For over 15 years, the professionals at Security Integration have been providing comprehensive security services from small homes to large multi location businesses. In addition to installing security hardware, we future proof projects with fiber optic cable. If you are thinking of installing or upgrading your security, call us and let us show you how we can help with all your security needs.