Network Security Is Just As Important As Physical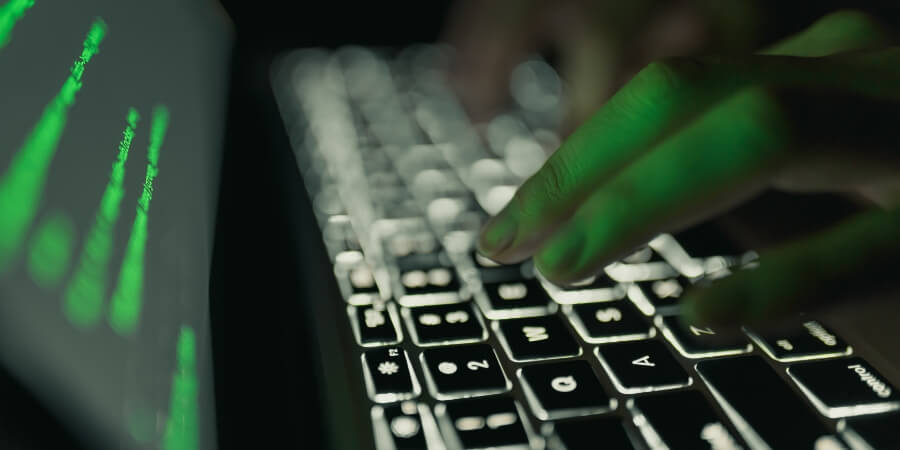 Any modern San Francisco, CA business is going to have understandable concerns about security. With so much valuable equipment inside a workplace, it's important to make sure that workplace assets—and even petty cash—can't be made off with. But just as important to a business' physical assets are its digital ones; data.
Cybersecurity is a major consideration for every business in San Francisco, CA, and throughout the world. Important data, such as a company's own financial information, research data, or even the personal details of customers and clients, such as bank accounts, social insurance numbers, and credit card numbers are all fair game. In fact, the World Economic Forum lists "Cyber attacks" as one of the fastest growing threats to global stability. The reasons are numerous and varied, from the profitability of cyber attacks themselves, to the safety; criminals don't put themselves at risk of being seen on cameras or apprehended by police, so compared to traditional break-ins, cyber attacks are low risk, with high reward.
This is why network security is so important for modern businesses, and provides a lot of protection in a number of ways.
Network Performance Monitoring
The network is the heart of modern business computing, allowing different machines in different locations to communicate with each other. Network security can monitor the performance of the machines and networks, so that when attacks begin that attempt to impair the performance of the network, the business gets an early warning of the attack.
File Scanning & Protection
Most digital security threats come from the outside, with a common tactic being to trick employees themselves into launching the attacks by opening files in email, or clicking on links in websites. Network security can recognize threats from incoming mail, or even recognize suspect websites, helping to prevent employees from inadvertently making a network vulnerable. Security precautions can even track the origin of attacks, so the business will know whether it was an employee visiting an unauthorized website, or opening a suspect email.
Employee Monitoring
Sadly, it's not unusual for employees to resort to theft against their own company, and the digital world is no exception. Some employees, rather than stealing company equipment or funds, may sabotage the network itself, or steal data. Network security can be invaluable in monitoring employee activity, so that when files or data are altered, downloaded, or even deleted, there is a log of who made the changes, and no mystery as to how an in-house attack occurred.
Better Maintenance
With good network security, it's not just the malicious, deliberate attacks that can be neutralized, but employee or technical errors. Network security can keep track of mistakes or bugs in the system that may be a result of software or hardware incompatibilities, or simply employees not following every step in advised protocol.
If you're interested in bolstering not just your physical, but your digital security precautions in San Francisco, CA, just contact us. We can help you to get the protection you deserve from real world and cyber intrusions. Your data is just as important—if not more—than the equipment its stored on.